We design to grow your brand, to engage with your audience through creativity, successful ideas and client collaboration. We are RedRo.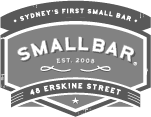 Redro has proven themselves to be very efficient and confident in what they do. The work they produce is timely and fits the brief. They are very creative and are a pleasure to deal with. I give Redro my highest recommendation
Christopher Lane
Co-Founder, Small Bar

There's a few simple reasons why I continue to use them; quality & speed of service, an uncompromising ability to nail a brief and great value for money for work produced. I can't recommend these guys enough!
Steve Jones
Owner, The Hayberry Bar & Diner

To work with Rohan is an absolute pleasure. He is exceptionally responsive, constantly delivers great designs and is very mindful of our brand when designing. Cannot recommend any higher, so don't look any further.
Oscar Lenden
Owner, Small Bar

The best decision I made was going with Rohan from Redro Design. Rohan made life so much easier, providing me with a product that I was incredibly proud to launch. He was receptive to my input and a real perfectionist, setting himself high standards which is reflected in his work. His communication, professionalism and friendly approach made the entire experience a pleasurable one.
Scott Day
Solo Acoustic Guitarist & Vocalist I Highly recommend Redro. Rohan is easy to work with, has great response time and is ready to assist whenever I need. I couldn't be happier with not only the amazing end results but the overall process of the menu, business card and website design. It is clear Rohan has great passion for his work and this reflects in the dedicated process and amazing results.
Olivia Sevil
Director, Pappy's Bar